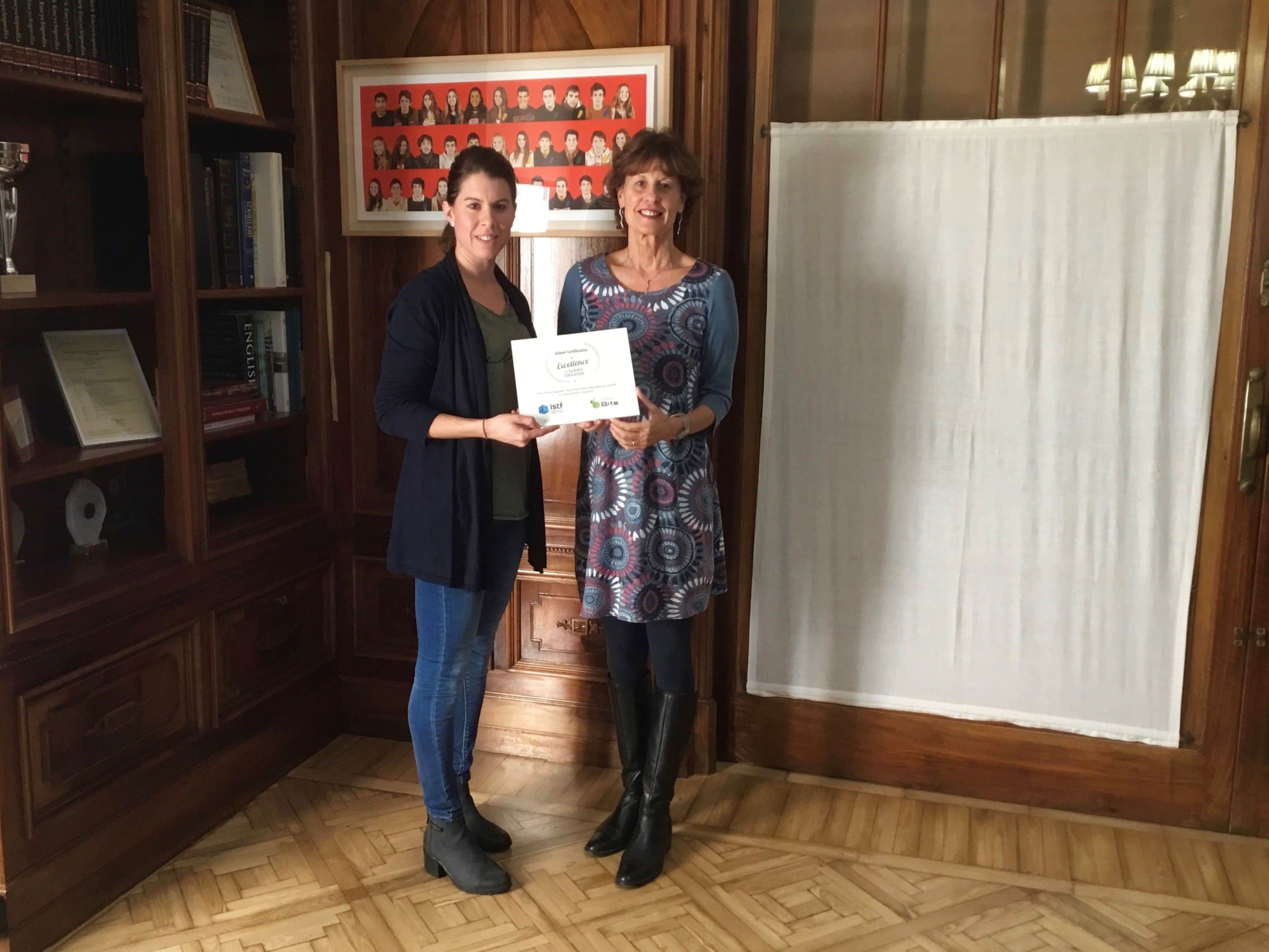 07 Dec

Educational Excellence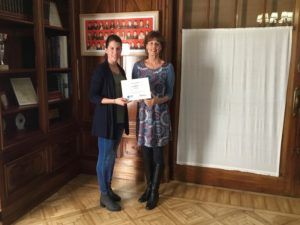 The International Science Teaching Foundation, (founder of Science Bits), have awarded the St. Paul's Secondary science teacher Julie Connolly for her educational excellence and for the introduction of new teaching methodologies through the use of technology.
In Julie's own words….
"The teaching of science at St. Paul's has always aimed to keep up with the latest ideas and technologies. Currently, in Secondary, the main scientific concepts are taught with the help of interactive i-Books and include many educational video clips, quizzes and games, as well as regular practical investigations in the laboratory. However, I feel that it is also essential that students are able to apply these concepts to everyday life.
To help with this goal, a scientific, multimedia programme called Science Bits has been incorporated as part of the secondary science course. This programme is based on the 5Es (Engage, Explore, Explain, Elaborate and Evaluate) 'learning by doing' model. It provides students with videos and animations of virtual experiments and texts about everyday situations, followed by a series of activities whereby they have to apply scientific knowledge and models, analyse graphs and tables and use data for calculations. These activities are rated according to their level of difficulty and include self-assessment as well as teacher assessment so that students can work individually and at their own pace.
The programme allows the monitoring of each student's achievement and provides information regarding their ability in applying their knowledge and carrying out basic scientific skills which form an important part of their assessment."
Congratulations Julie!
Patricia Carranza
Headteacher