03 Dec

Meet the new members of our team..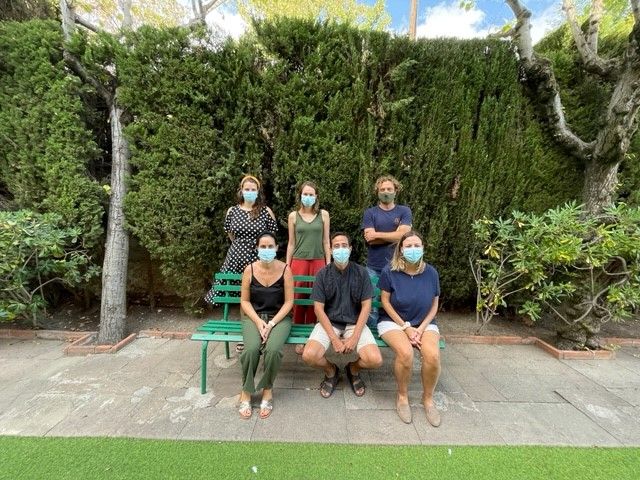 At St. Paul's we are extremely proud of the team of talented and passionate educators who make up our teachers, specialist teachers and assistants.
This year it has been our pleasure to welcome on board the following new members:
Jessica Van Der Meij – Early Years Class Assistant
Jessica is from the Netherlands. She has been living in Barcelona for two years and during both her bachelor and master study (anthropology and sociology) she also lived and studied abroad (respectively in Ireland, Germany, Guatemala and Bilbao. Jessica's teaching experience includes teaching young children in both English and Dutch and her hobbies include going to the beach or mountains for a swim or hike, salsa dancing, and cooking and reading.
Johana Dierickx – Primary French Teacher
Johana, a native French teacher grew up between Paris and Cannes on the Côte d'Azur. She has a Bachelor in Teaching French and a Master of Comparative Literature which she studied at Paris 10 Nanterre University. Since moving to Barcelona ten years ago, where she has taught, among other places, at the French Institute. Johana is passionate about literature, loves to share readings with my students and also published her first children's literature story in France a few years ago.
Juan Pablo Marquez – Secondary Mathematics Teacher
Juan Pablo is from the state of Veracruz in Méjico and he studied his degree and master in maths at the UNAM in Mexico City. He came to Barcelona 8 years ago to achieve an PhD in maths at the UAB. He has been teaching maths since 2001 in various levels including secondary, baccalaurate and faculty and is an associated teacher at the Mathematics Department at the UAB since September 2019.
Naomi Swainson – Primary Class Teacher
Naomi, thanks to her French mother, was brought up in a bilingual household and has been interested in languages, travel and culture ever since. St Paul's dedication to languages, as well as its excellent reputation brought her to Barcelona after teaching in primary schools for three Years in Edinburgh.
Sofia Holmes – Early Years Class Assistant
After finishing university in the UK, Sofia worked for 9 years in social care, and later with adults and children with learning and physical disabilities. She relocated to Barcelona 3 years ago with her family and is thoroughly enjoying the lifestyle here.
Thomas Roussel – PRI4 a BACH2 ICT Teacher
Thomas Roussel, born in Marseille (France) gained a PhD degree in Physics, mainly developing software to model materials at atomistic scale, while teaching undergraduate students at the University de la Méditerranée. He also taught for a couple of years at NC State University in Raleigh, North Carolina and is a member and experienced teacher at the  Spanish National Research council (CSIC) in UAB. Thomas coaches volleyball which he played at national level, and is a keen sailor.
Patricia Carranza
Headteacher