11 Nov

St. Paul's Performing Arts Program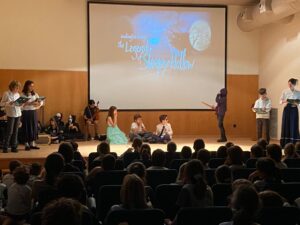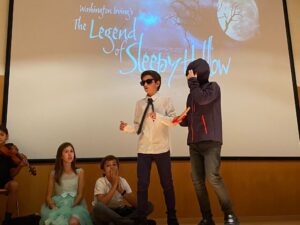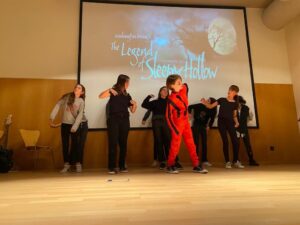 Developing passion for creativity, enhancing communication skills, and celebrating self-expression and confidence. 
At St. Paul's School our Performing Arts program includes a variety of classes and workshops related to theater, drama, music (instruments and singing), musical production, sound technology and set design.  Involvement in these different learning contexts forms an integral part of the St. Paul's student experience and helps to build competence in important skills crucial for success in the 21st century.
Communication skills:
The performing arts program gives our students a meaningful way to bring their English language learning to life.  It gives them an opportunity to attach meaning to their language acquisition and gives learners a chance to practice their oral expression.   Studying drama also further develops students' language understanding.  They are introduced to variety of different genres and develop an appreciation and greater understanding for the written word.
During their classes students work on important skills such as voice projection, articulation of words, fluency with language, persuasive speech and the importance of facial expression and body language.  This builds confidence around public speaking and communication in general.
Critical thinking and problem-solving skills:
The performing arts curriculum provides important opportunities for students to work cooperatively, respond to challenges and make decisions.  These core competencies are required for success in the 21st century.  Students must collaborate towards a common goal and learn to respond to challenges and obstacles that come along the way.
Emotional skills:
Social and emotional development is crucial for all students because it lays the foundation for important life skills.  Students need to be taught to understand themselves and their emotions, develop a positive self-image and be able to create and maintain relationships.
Participation in performance arts gives learners an opportunity to develop skills such as empathy and tolerance.  Studying music, literature or argumentation opens new worlds for students, exposing them to cultures, people, and ideas they might otherwise never know, and broadening their perspective of the world in which they live. They learn to understand what motivates people, to develop relations and to respect and care for others.
At St. Paul's we believe the development and acquisition of all these skills will ultimately enable our learners to form human connections, make responsible decisions and become confident learners both during their time here at school and in the future.
Do you want to know another art project? Introducing Soap of Hope!
Claire Neely
ESO Coordinator