19 Apr

Summer School and Sports Camp: the best summer in Barcelona.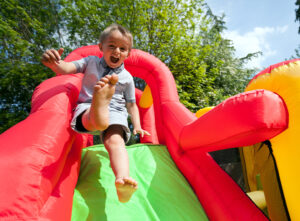 Are you looking for a fun and active way to keep your kids busy during the summer? St. Paul's School in Barcelona has two fantastic summer school options that could be just what you need: the Summer School and the Sport Camp. 

The Summer School is for children aged 3 to 12 that offers three weeks of fun, creativity, and full immersion in English with native teachers. Children will enjoy a wide variety of activities, from art and dance to sports, shows, and excursions. In addition, there will be a foam party and a final event for families with a percussion concert. No matter how old they are, there is something for everyone. Children from P3 to P5 will enjoy water games and inflatables in the courtyard, art workshops, music and dance, mini golf on the sports courts of St. Paul's School, cooking workshops, and much more. For primary school ages, they offer sports activities such as baseball, basketball, football, hockey or racket sports with accredited monitors, as well as music and dance workshops. Older children will enjoy a summer full of adventures, inflatables, virtual reality races, water parties, circus workshops, percussion, dance, and cooking. 
The Summer School also offers a series of additional services, such as a shuttle bus, homemade food with an organic menu included in the price, and a before and after care service. You do not need to be a St. Paul's School student to enrol in the Summer School, you only need to be between 3 and 12 years old and want to have fun. 

If your children are interested in sports, then the Sport Camp is the perfect option during the last two weeks of July. This sports camp is run by active professionals and offers a wide variety of sports, from football and basketball to hockey and racket sports. Urban sports workshops such as skateboarding, scootering or spikeball are also included. There are two different options to choose from: the 100% Football Sport Camp, for boys and girls who feel, live, and even breathe football, or the Multisport Sport Camp, for those who want to practice a variety of sports every day. 
The Sport Camp also has its own facilities and all the necessary equipment for the activities, including 3 multi-sport courts, 2 interior gyms, and 2,000 m² of outside space. As with the Summer School, you do not need to be a St. Paul's School student to enrol in the Sport Camp, you only need to be between 5 and 13 years old and wish to have fun. 
The St. Paul's Summer School and Sport Camp are two fantastic options to keep your children active, happy, and busy during the summer. With a wide variety of activities and sports to choose from, without a doubt there is no better way to spend the summer in Barcelona.