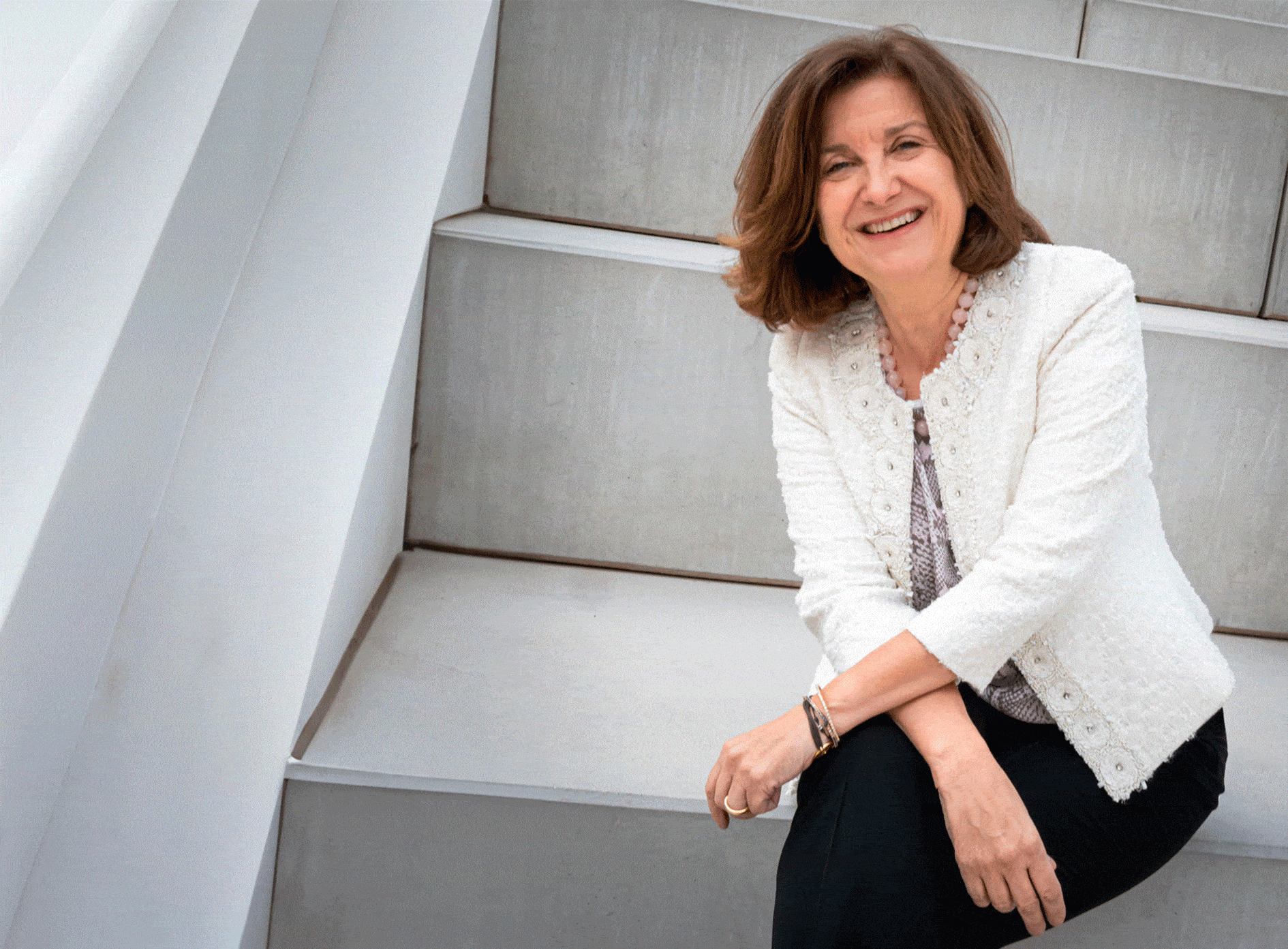 27 Sep

New school year in St. Paul's School
Our director, Patricia Carranza, presents this new school year and the new projects for St. Paul's School students. And that's just the beginning!
Dear families, the end of one school year and the beginning of the next always present a wealth of opportunities to assess, rethink, and renew our activities. Education is a continuously evolving process, and the opportunities for improvement are immeasurable.
At St. Paul's School, we have always worked to give coherence and cohesion to our unique project, considering the convergence of diverse linguistic and cultural environments, a global learning approach based on giving our best, and the personal well-being of our students.
New Workshops on Nutrition
We have been promoting healthy, balanced eating at school for some time now, based on the idea of the Latin phrase "Mens sana in corpore sano" by the Roman poet Juvenal. This school year we will enhance our well-being program with a series of workshops and activities focused on understanding the reasons behind balanced, and in our case, ecological nutrition, as well as its influence on neurodevelopment.
We will conduct workshops with the youngest students to stimulate their senses, culinary activities in primary school, and informative talks related to nutritional processes and the different needs of adolescents (sports, image, exams) in secondary school.
In other words, we aim to develop an understanding of the reasons why we should take care of our bodies. The body requires adequate sleep, good nutrition, and physical exercise. Together, we will learn the importance of each one of these!

Inaugural Charity Concert of the Leonardo 4 Children Awards
As part of our Global Education program, we are proud to inform you that we are joining the 2023 Leonardo 4 Children Awards project, led by the Carano 4 Children Foundation, with the mission of promoting talent, scientific skills, and creativity among primary and secondary school students to address key global issues.
St. Paul's School will host the inaugural event of the 2023 Leonardo 4 Children Awards, featuring a charity concert whose proceeds will be donated to the Small Foundation against childhood cancer. The concert will feature soprano Marina Krasnova and musicians from the Liceu Conservatory.
We appreciate the support of our collaborators and friends from the Ferrer Salat Foundation, the Costeau Foundation: Union of the Oceans, and the Superior Conservatory of Music of the Liceu for their participation in this event.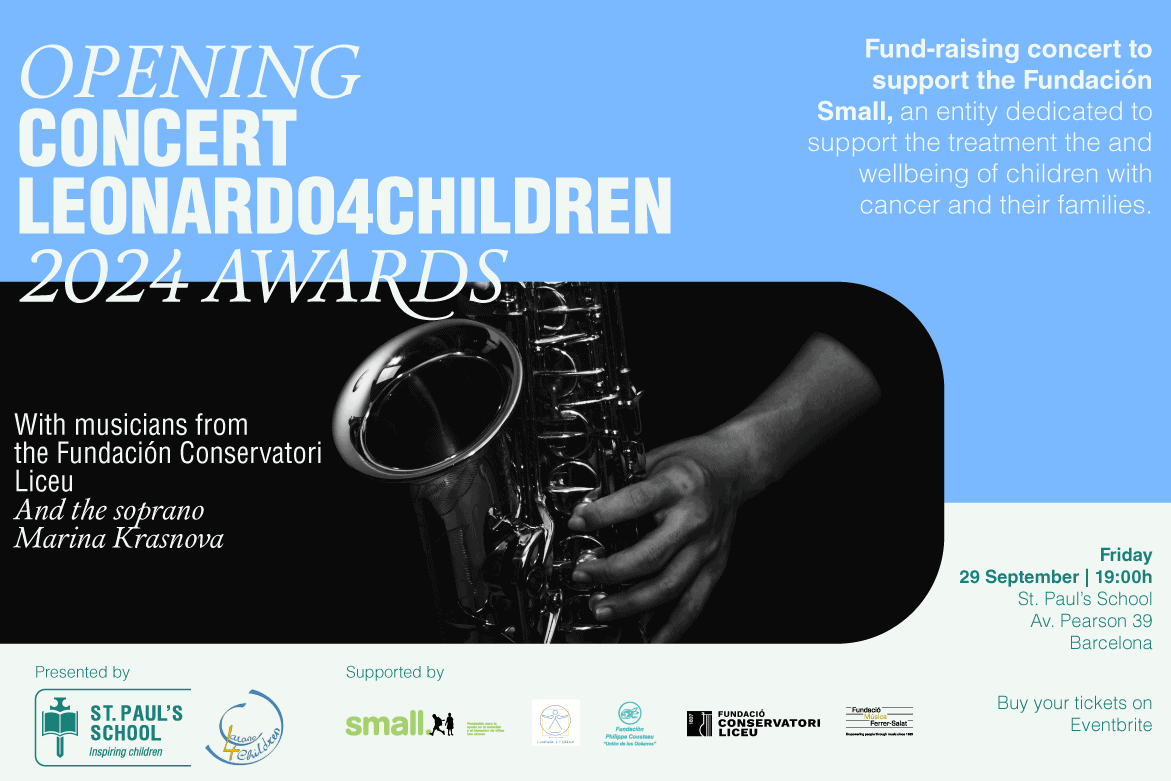 You can purchase your tickets for September 29th on Eventbrite. We hope to have our entire community at this charitable event!
On the same day, September 29th, during the school day, PRI5, PRI6, ESO1 and ESO2 students will participate in training workshops led by members of the Carano Foundation to prepare for their participation in the competition, where they will express their ideas on climate, equality, and peace in the form of a fable or comic in primary and secondary school.
St. Paul's Talks Are Back!
We also announce the return of St. Paul's Talks, with 4 very interesting conferences that will complement the educational vision of the school with wellbeing as the central theme. We will have the presence of prestigious specialists in the field, addressing topics that are highly relevant in today's world.
October 24th at 19:30: "Violent Groups on Social Media. How to Strengthen Our Children When Danger Knocks" by Mónica Toscano
January 25th at 15:00: "I Want to Soar High" by Carmen Romero.
February 15th at 19:00: "How and Why to Educate" by Javier Urra.
March 14th at 19:00: "Raising with Mental Health" by María Velasco.
New School Year, New Rebranding
We are refreshing the corporate identity of St. Paul's School!
We are introducing our new image with corporate colors, simplified logos, and the creation of a modern and attractive digital presence.
You will find it on social media and very soon on the website!
I welcome new families joining our project and thank everyone for their trust and support. We reaffirm our commitment to excellence, integrity, innovation, and resilience in all areas of our work.
Welcome to St. Paul's!